New Patient Center
We want to extend a warm welcome to you if you're visiting with us for the first time! It's important to us that your first experience with our office is a pleasant one, so here's some information about what you can expect during your initial appointment.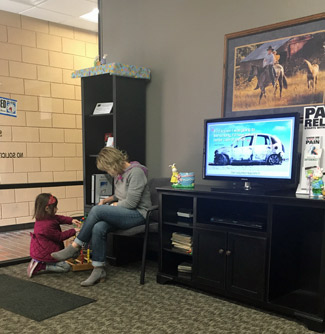 Our clinic atmosphere has often been described as caring, casual and friendly; we hope you think so, too.
ONLINE FORMS »

Your First Visit
Your first visit will take about 45 minutes. When you enter the office you'll be warmly greeted by one of our staff, and invited to make yourself at home while you complete your initial paperwork. You'll then be introduced to Dr. Bentley and receive a thorough assessment including
A consultation with Dr. Bentley
A measurement of blood pressure and other vitals
An advanced computerized diagnostic scan
A chiropractic examination
X-Rays, if deemed necessary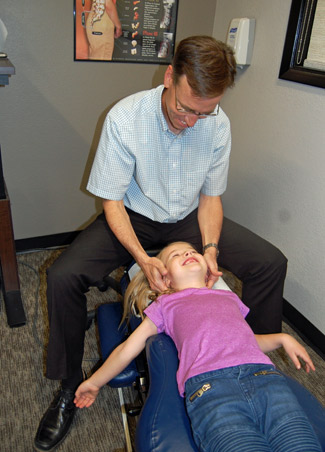 Your Second Visit
During this visit, Dr. Bentley will review your examination and scan results to help you understand the source of your problem. He'll then see how you respond to a test adjustment to make sure that he can help you. A customized chiropractic care plan will be recommended. This visit should take between 20 – 30 minutes.
Regular Visits
Subsequent appointments will usually take between 10-15 minutes. Some visits may include appropriate physiotherapy, including heat and electrical muscle stimulation to relax your muscles and help you to heal faster.
Regular visits will usually conclude with a customized adjustment to fit your unique needs and help you meet your stated goals.
Good Health is a Choice
We design our chiropractic programs based on the individual needs of each practice member. It's important to remember that it does take time to recover and heal; healing is a process and not a one-time event.
Once a patient has renewed their vitality and function has been optimized, they usually choose to maintain this new state of well-being through regular chiropractic adjustments. However, we want you to know that however you decide to use our services is always up to you. We honor and respect your decisions when it comes to your own health.
Bentley Chiropractic wants to assist you in enjoying a lifestyle that's free of pain, with an optimized wellness potential. Contact us today for a same-day appointment! We also offer free consultations and accept insurance at our Farmington office.
CONTACT US »

New Patients | Bentley Chiropractic